SANME Exhibition Time in This Session of the Canton Fair
April 15th to 19th
We will wait for you at 2.1M42.
----------------------------------------------------------------------------------
SANME has continued to participate in the Canton Fair for many years and is an expert in the total solution for aggregates processing. It is a professional production line builder with core technology and advanced manufacturing capability for sand aggregate production equipment. In recent years, Sanme has continued to innovate in product technology and has achieved differentiation advantages through product optimization and upgrading. On the exhibition, we will display complete solution for green sand aggregates, minerals processing and advanced crushing and screening technology products, as well as selected crushing and screening benchmarking cases, so that customers from all countries and regions in the world can see that "Made in China" is already moving towards "Designed in China." Through the excellent company that adhere to the spirit of craftsman, Samme believes that Chinese manufacturing will become a symbol of high-quality products of the world in the future. Sanme sales consultants will also provide face-to-face professional service to the attended customers with comprehensive and in-depth analysis of selected cases and production line solutions and product introductions.

Above pictures show a lively scene with gathered guests in Sanme' Pavilion in the last Canton Fair in autumn 2017.
Since its establishment, Sanme has always focused on the technological innovation, process improvement and fine arts manufacturing of green crushing and screening equipment and leading the development of the industry through technology and product innovation. Relying on its advanced Sino-German Joint Venture technology, complete production process equipment capability and the spirit of excellence, Sanme can provide customers with complete set of sand aggregates production equipment in accordance with customer's actual production requirements. Sanme has successfully cooperated with many famous domestic and foreign companies, such as Lafarge, Holcim, Sinoma, CNBM, Huaxin Cement and East Hope and has provided sandstone aggregate production lines with advanced technology and excellent performance.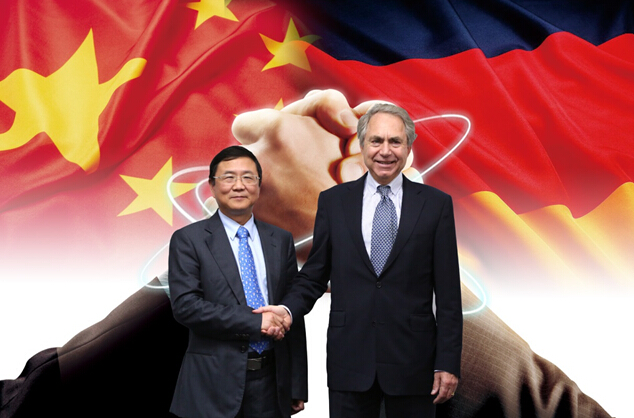 Mr.Yang Anmin SANME Board Chairman and Dr.Hans-Caspar SK Group Board Chairman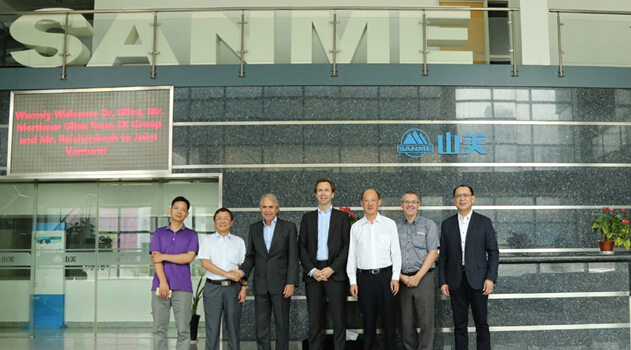 Photo of the Second Board Members of the Joint Venture Co
mpany.
Sanme's Booth Information:
Exhibition Name: the 123rd China Import and Export Fair (Canton Fair in Spring 2018)
Time: April 15th to 19th, 2018
Address: Guangzhou International Conference & Exhibition Center, No.380 Yuejiang 
Middle Road, Haizhu District, Guangzhou, China
Booth No.: 2.1M42
Contacts: Director-Liu 021-37525276
Booth contacts: Director-Xu Shiguang 18001988873