Recently
SANME signed the turn-key contract with Huaxin Cement (Lafarge-Holcim in China) for 2000tph Aggregates Production Line project in Wuhan, China.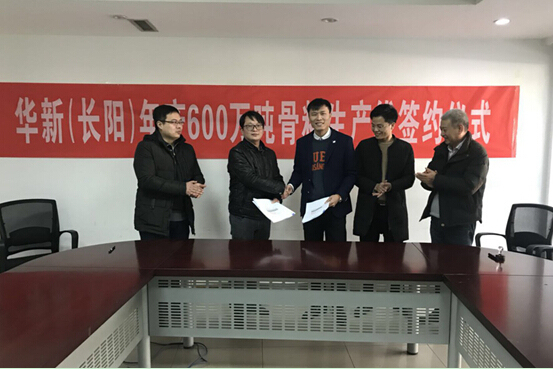 Mr. Wang in Business Department
and Mr. Zhang in
Purchasing Department
from Huaxin Cement together with Mr. Chen, Mr. Na and Mr. Yan from SANME signed the relevant contracts on behalf of the two parties.

In the bidding process of the project, SANME won the bid successfully based on its strong technical strength shown in the aggregates processing field, as well as its high level of total turn-key solution given by the project bidding team.

Up to now, SANME has successfully cooperated with so many famous foreign and domestic companies, such as Holcim,, Lafarge, Sinoma International, CNBM (China National Building Materials), Conch Cement, CUCC (China United Cement Corporation), Huaxin Cement (Lafarge-Holcim in China), East Hope Group, SCG Cement and so on. It has provided a number of large-scale, stable, and reliable green sand aggregate demonstration production lines. SANME Shares has successfully shouldered the responsibility of building green mines, promoting social progress, seizing opportunities, meeting challenges, and making contributions to the modernization of China.

Brief Introduction about Huaxin Cement
HUAXIN CEMENT CO., LTD., founded in 1907, is known as the cradle of cement industry in China. It has made outstanding contributions to national and local economic construction for 110 years. In 1994, the company's A and B Shares got listed on the Shanghai Stock Exchange.
In recent years, Huaxin Cement has actively changed its development mode, and has pioneered and implemented the research, development and application of alternative raw materials and fuels in the cement industry. It has formed a world-class advanced cement kiln co-processing waste technology and environmental protection solution, and successfully realized the production of traditional cement. It has completed the transformation of enterprises into green companies. It also turns from a enterprise purely engaged in cement production into building materials group involved in cement, concrete, aggregate, environmentally friendly disposal, equipment manufacturing, and the globalization of EPC project, new high building materials business. It has owned over 150 subsidiaries in more than 10 provinces across the country and overseas. It is ranked as China top 500 manufacturing and fortune China 500, ranks high on the list of the domestic industry.

Brief Introduction about SANME Shares
SANME Shares (Sino-German Joint Venture Holding Company, the New Three Board Listed Company) is the domestic total solution experts for green aggregate (production) system. It is also a professional production line builder with core technology of aggregate production equipment and manufacturing capacity. Relying on Germany product technology and production process, SANME always focuses on the advanced research of green crushing and screening equipment, technical innovation, technology improvement and fine arts. It promotes the optimization and upgrading of aggregate (production) system from the production efficiency, unit cost, safety, environmental protection, etc.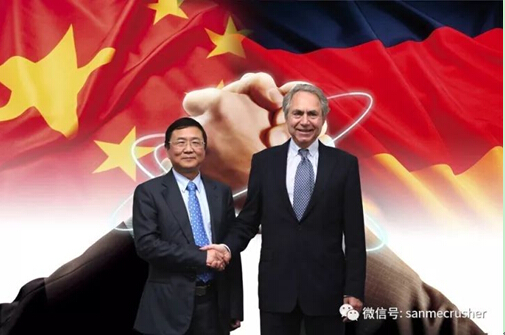 Mr. Anmin Yang, Chairman of SANME Shares, and Dr. Glinz, Chairman of the German SK Group.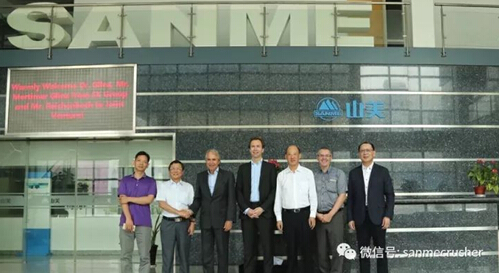 Photo of the Second Board Members of the Joint Venture
Exhibition of SANME's Project
SANME has successfully cooperated with Lafarge, Holcim, Sinoma International, China Building Materials, Conch Cement and China United Cement in the world by providing a number of large-scale, stable, and reliable green demonstration aggregate production line.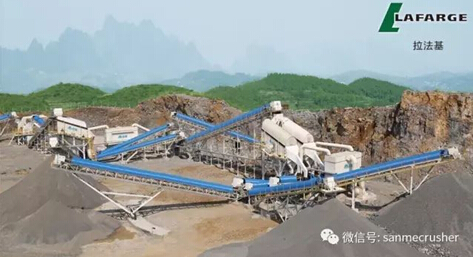 Limestone Aggregate Production Line for Lafarge in Guizhou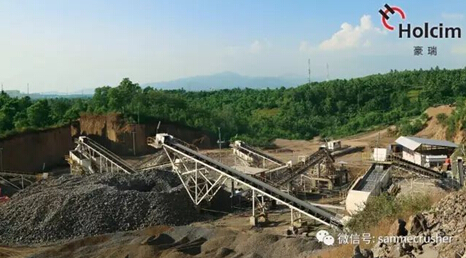 Andesite Aggregate Project for Holcim in Indonesia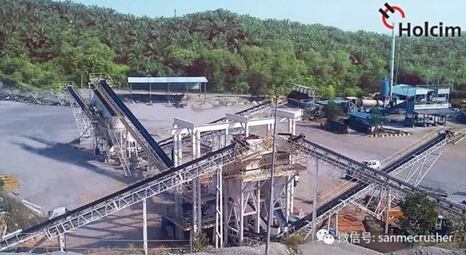 Granite Aggregate Project for Holcim in Malaysia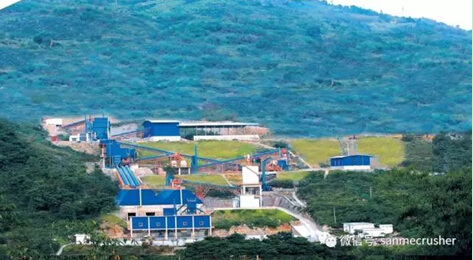 Aggregate Production Line for Nantong Cement in Chongqing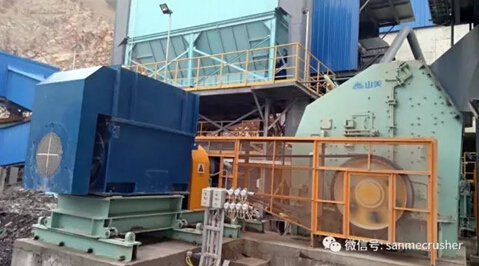 Limestone Aggregate Production Line for China United Cement in Shandong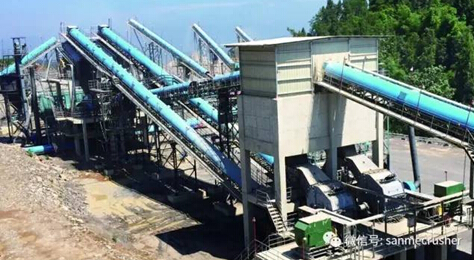 Limestone Aggregate production Project for East Hope in Chongqing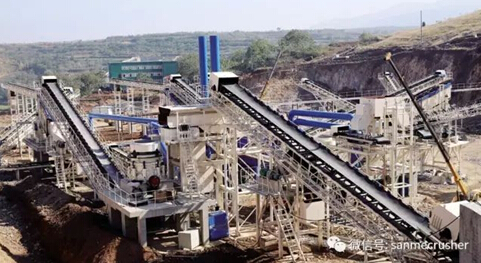 Limestone Aggregate Production Project in Luoyang (Before Packaging)