World of Concrete is the largest annual international event that works for concrete and masonry professionals in the world. It started in February 1975 and has been held over 40 years. It is rather influential in the industry of concrete. This year, it attracted over 1250 exhibitors from over 130 countries. It has attracted over 48000 professional buyers and visitors.

World of Concrete 2018 was held in Las Vegas Convention Center from 1.23-26, 2018. SANME booth NO is N256 in the North Hall. SANME brought the key products and cases for concrete aggregates processing and waste concrete recycling to the exhibition, especially the wheel-mounted portable crushing and screening plant, which is flexible moving, energy-saving, and price-reasonable. Now several units of portable plants are serving on site in NC, and they are highly welcome. For the reaction of the professional visitors and buyers in the exhibition, SANME products are appropriate and interested for many cases and solution.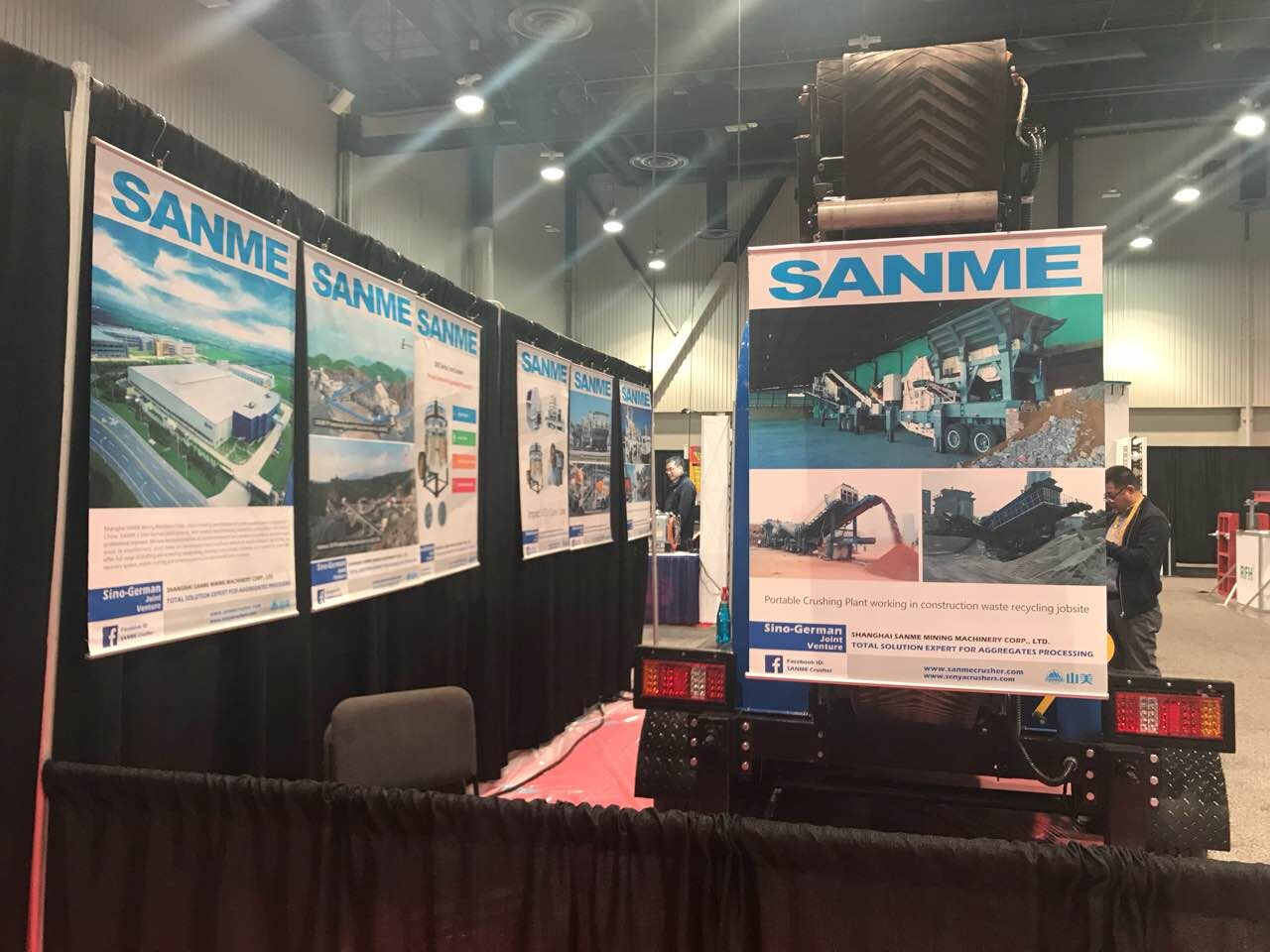 SANME booth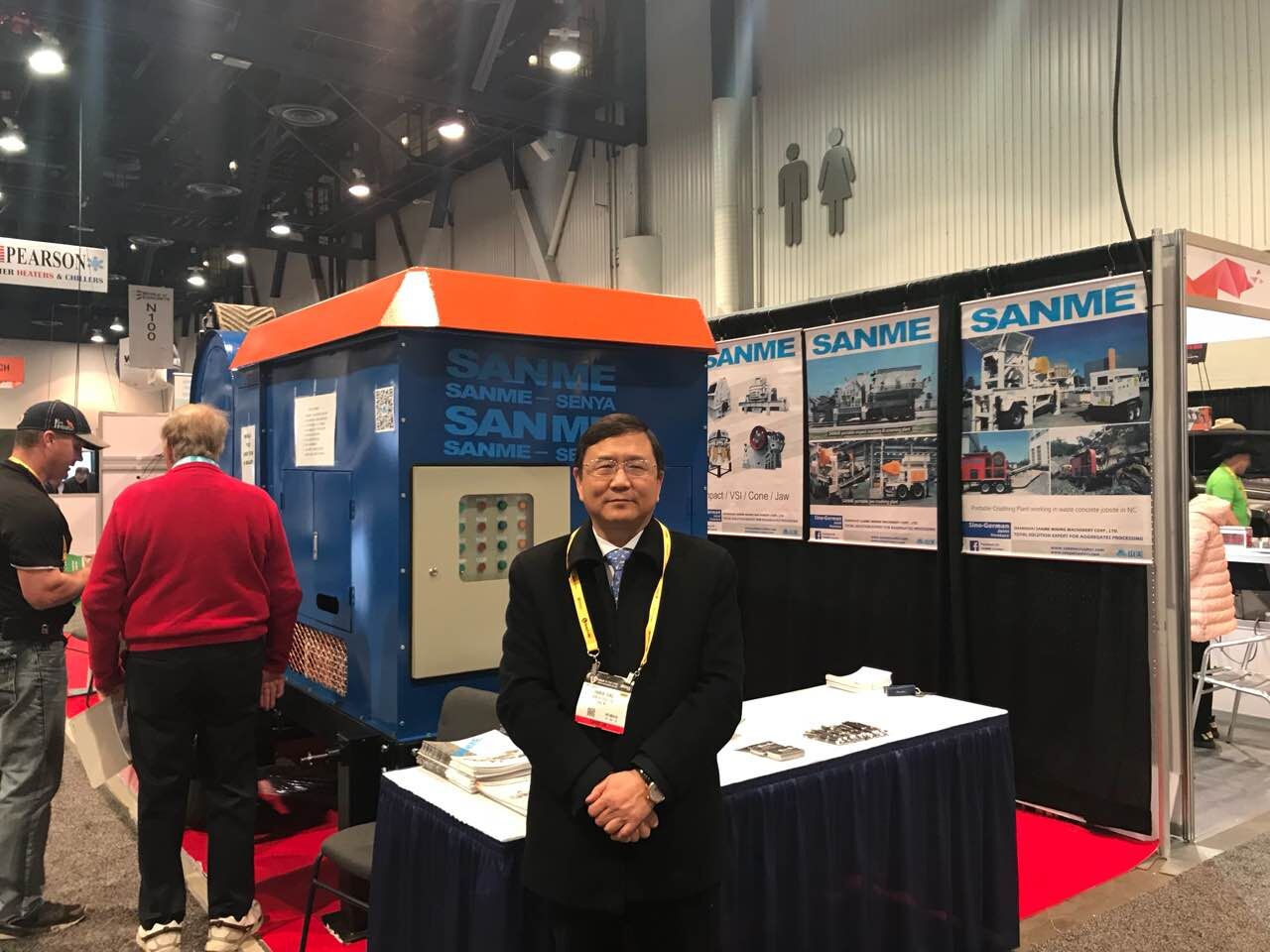 President Yang Anmin at the booth
SANME is one of the most famous suppliers in China for aggregates processing total solution, SANME could provide the complete sets of crushing and screening equipment and total solutions to customers. The products include jaw crusher, cone crusher, impact crusher, gyratory crusher, vertical impact crusher (sand maker), building-like dry sand-making system, fine sand collecting system, floating separating system, light materials separating system, mobile crushing and screening plant, and portable crushing and screening plant, etc.
Based on the advanced Sino-German technology, skilled engineering and manufacturing ability, and mature capability to provide total solutions, SANME products have been widely applied in green aggregates processing, construction waste recycling, and minerals processing, etc.